Della serie alle volte ritornano… Da quanto tempo non compariva questa rubrica? Ve lo dico io. Da troppo tempo. Ci voleva un libro come Best Kind of Broken per riportarla finalmente tra noi e permettermi di condividere una delle scene più belle e sentite tra Levi e Pixie.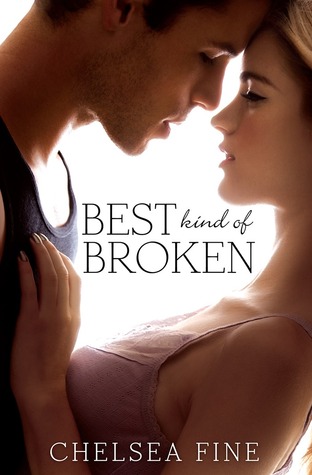 Titolo:

Best kind of Broken

Autrice:

Chelsea Fine

Serie companion:

Finding Fate, #1

Prezzo:

0,84 €

[

Store Amazon

]
Ancora inedito in Italia
Voglio coprire il mio volto. Perché quel che lui vede gli ricorda tutto quello che non può cancellare. Fissa i miei occhi, e adesso sono intrappolata in profondo blu di rabbia e rimpianto e dolore e perdita. E io non voglio essere lì. Voglio essere in qualsiasi altro posto. Perché quel blu profondo è saturo di milioni di cose che non posso ammettere a me stessa. Fa male pensare alla sua sofferenza. Fa male guardarla. E fa dannatamente male nuotarci dentro. Ma eccomi qui. A nuotare nel mare blu profondo e spezzato di Levi, e sto affogando proprio insieme a lui. Completamente senza speranza e aiuto, proprio come lui. Due naufraghi in un oceano di sofferenza, e non ci stiamo nemmeno aiutando per la nostra vita. Stiamo semplicemente osservando l'altro profondare nell'oceano, dove il silenzio e l'oscurità potrebbero inghiottirci completamente portandosi via il dolore.
Che ne pensate? Questi due hanno così tanti problemi da risolvere tra loro e nella loro vita che perfetti l'uno per l'altra. Parola di Nym.